Even the best RVs sometimes have to be maintained on the road. It should come as no surprise when your long-term or vacation home is a large vehicle that there will be the occasional breakdown. The key to handling an RV breakdown is to be prepared ahead of time and respond correctly in the moment so you can get back on the road and to your planned vacation as quickly as possible.
Today, we're here to share our most practical tips for dealing with an RV breakdown, whether you're driving a new luxury vehicle or a cozy, second-hand, rolling vacation home.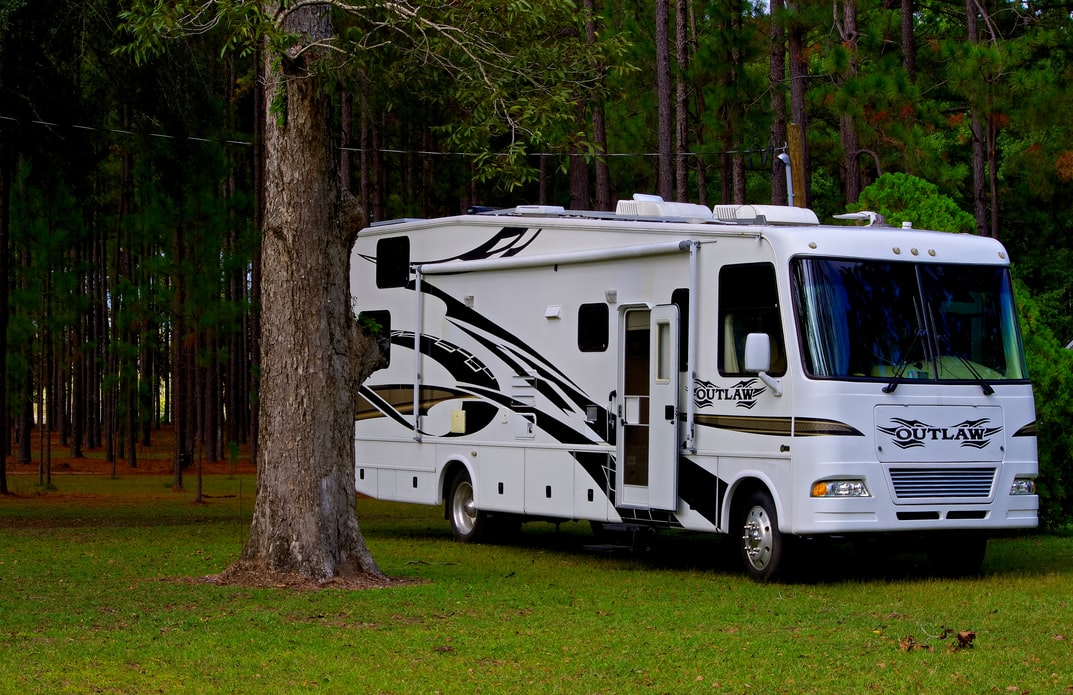 Be Prepared on the Road
As with almost everything related to RVs, preparation is the most important step you can take before you ever get into the driver's seat. Not only do you need to be able to perform quick repairs on the roadside, you also need a plan just in case a problem is bigger than you can handle with just your toolkit and a few daylight hours. You will probably need to pull over, call for assistance, and might even wind up staying in a hotel while the RV is in the shop.
In other cases, you may be able to fix the RV with a few days' work or after waiting for a part delivery. The right preparation will ensure that you, your RV, and any other passengers will all be taken care of during a breakdown scenario. Here's what you'll absolutely need:
Your Phone
First and foremost, make sure you can call for help if you need to. Always have a cell phone and a charger that live in your RV. Keep the phone fully charged at all times and ensure that it will be available for use any time you will be out on the road in your RV. The phone can allow you to call for help or let friends know your location while you stop for repairs.
Your Insurance
Next, make sure your insurance covers as many breakdown scenarios as possible. Look for a plan that not only pays for repairs but is willing to finance a few nights and meals in a hotel while your RV is in the shop. This will give you and your passengers a place to stay when your home on the road is in for repairs. You may be able to find this through travel insurance, as well.
Your Budget
Make sure you have a few hundred to a few thousand tucked away as an emergency fund every time you take a trip. This can pay for last-minute repairs, nights in a hotel, unexpected outings, and restocking your RV kitchen when repairs are complete.
Your Breakdown Equipment
Even if you don't plan to repair the RV yourself, it's important to bring along a set of bright orange traffic cones and perhaps a few safety vests. This way, if you have to pull over, you can keep other cars from driving too close to your rig and make certain they see anyone walking around on the shoulder.
Keep Your RV Well Maintained
Every vacation you take should start with a trip to your favorite RV mechanic, along with check-ups every six months to a year depending on how much you travel. The best way to avoid a breakdown situation or minimize those that do occur is to have your RV in top condition at all times. Keep the parts new, clean, and running smoothly so that they don't have the opportunity to get out of alignment, start leaking, etc. Don't forget the peripherals like your awning, breaker box, or undercarriage where things might have gone wrong invisibly since your last trip. We highly advise that you do a full inspection of parts and functions at least once a year and before you take off on any long trips. This should help prevent nasty surprises and help you prepare to repair any systems that seem weak or at risk of breaking during a trip.
Pull Completely Off the Road
Sometimes trouble happens when you're currently going 60+ on a rural highway. Driving your RV, you should always be aware of the possibility that something could go wrong. This knowledge should help you avoid panicking when a problem eventually does occur. Keep an ear on the engine and try to feel any changes in the road or vehicle along the way. New unpleasant sounds, shaking, scraping, or other signs that something's wrong with the RV should result in immediate action.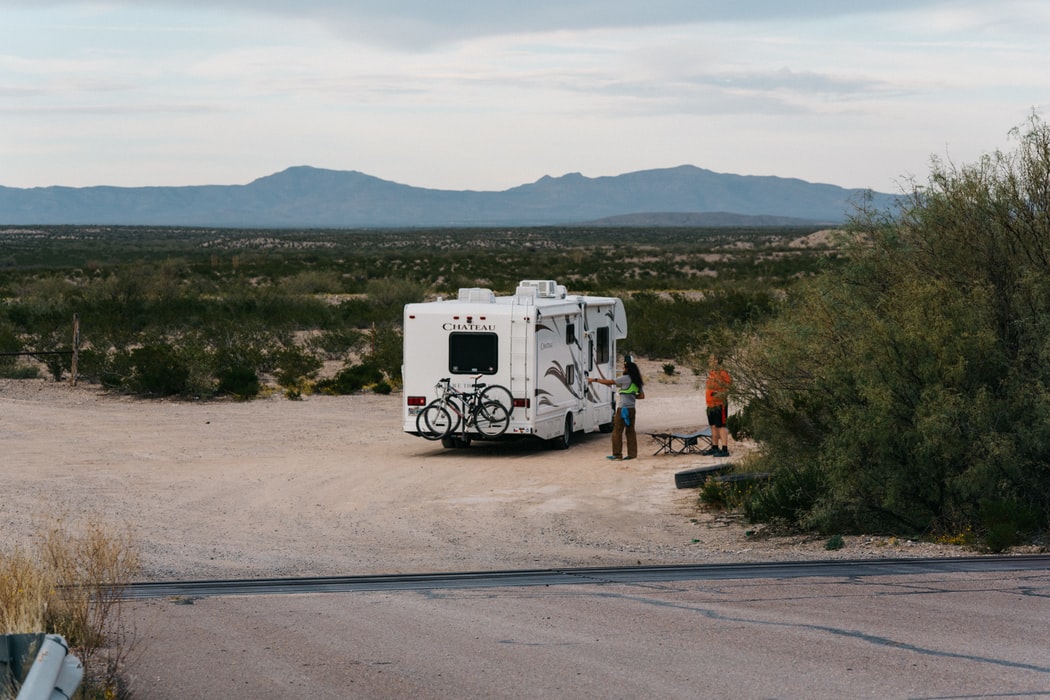 If you feel something wrong with the RV, turn on your hazards and pull onto the shoulder. Do your best to get as far away from the active driving lanes as possible. Don't be afraid of using soft shoulders, gravel pull-offs and even driveways if necessary to get out of traffic. The most important thing is that you, your passengers, and your RV are out of harm's way during repairs or waiting for rescue.
Put Out the Safety Cones
Now that you're parked, leave the hazards on if you can and put on the safety vests. These will make you more visible as you move around the vehicle. Send only adults wearing vests out of the vehicle to place the bright orange safety cones around your RV. Try to leave a walking pathway between the RV and the cones so that they contribute to keeping you safe as you move around the vehicle.
People on the road are conditioned to respond to orange traffic cones as an indication of road or police work so they will instinctively avoid your RV if it's marked by safety cones. However, if you skip the cones, expect a lot more people to mindlessly whoosh by without a second thought, quite probably half highway hypnotized and in no way thinking about the safety of the RV's occupants.
Repair or Call for Assistance
Now that you're as safe as you can be on the roadside, it's time to solve your repair problems. If you can identify and fix the problem with the tools at hand, you should be stopped for no more than a few hours while you take care of the vehicle. In this case, your safety cones are doubly important so that you are safe while walking around and repairing your RV. However, if there's a more extensive problem or one you can't quite identify, you'll probably end up spending at least the rest of the day dealing with tow truck drivers and mechanics in a local auto shop. Should this occur, keep everyone inside the RV if possible as the safest roadside location.
That said, common RV knowledge suggests that you may be able to think of a better solution than the one offered by your insurance policy. So even if you call for a tow, don't give up on thinking of ideas. You might have a mechanically inclined friend nearby or may even be able to get better help from an RV manufacturer or dealership in the area.
---
RV breakdowns may be an inevitable part of life on the road, but they don't have to be upsetting or problematic. With the right preparation and safe, intelligent responses, you'll be back on the road in no time, singing along to the radio and looking forward to your campsite. For more information, contact us today!