There is nothing like the summertime. Long hot days spent enjoying family and friends surrounded by the beauty of nature. Warm evenings grilling up the catch of the day. Sitting around the campfire under the stars, roasting some marshmallows and recounting the summers past. Why just last weekend, which happened to be Father's Day, a bunch of friends decided to hitch up the RV trailers and head for the lake. Because I work for the company that makes the best trailer hitch around, I always get asked, "What type of trailer hitch do I need for my RV?" I always give them the needed information, but I do like to share some fun stories of trailer hauling days past.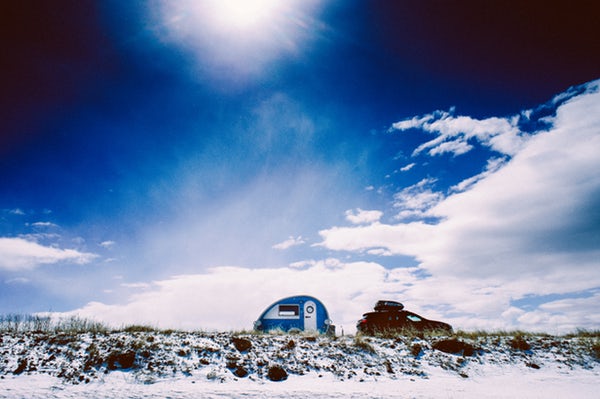 The past should not haunt us, it should make us wiser.
Our favorite spot at the lake is a beautiful clearing surrounded by leafy trees right on the lake. This site has room for several trailers and has its own sandy beach. Our first chore once at the lake is to unhitch the trailers, break out the cooler, set up some chairs, and drop a line. We all just know this is the year we are going to catch that old pappy of a fish that has eluded us for years. Speaking of old pappys, our conversation always comes around to the time that old pappy Joe decided he was going to haul all of us "young'ns" up to the mountains and show us "how it is done." At the time, we were wondering what "it" was. But we soon found out that "it" was how to hook up your camping rig and tow it up some winding roads.
After laughing so hard we were crying, we had to stop for a minute and thank our lucky stars that we survived those trips. Nothing but fun was ever had on one of old pappy Joe's adventures, but our mothers always were a little concerned that we might not make it back in one piece. It wasn't that being up in the mountains was so dangerous our mothers worried we wouldn't survive the trip. You see, old pappy Joe had his own version of the type of trailer hitch that was required to tow his pride and joy, a 1961 Shasta Travel Trailer with the wings on the rear side. He always said, "she was a beauty even if she sways all over the road."
Designs Change. Embrace the new.
Old pappy's trailer hitch was probably designed after some set up from the pioneers' wagon trains that hauled them west. Of course, we had no idea what it was or how it worked, we only knew that the trailer swayed back and forth, bumped up and down, and at times almost turned completely over when old pappy was flying down the road. We were not sure if he was trying to scare the living daylights out of us or trying to make us men at eight years old when he suggested that "we might see some of those wild bears" if we ride in the trailer. During those rides, we might have found religion and maybe we started to grow facial hair, but we did survive to become real men and to tell the truth about the safe way to tow an RV trailer.
As anyone can see from this story, it is very important to have the correct trailer hitch for towing an RV. If old pappy Joe was still around to tow his 1961 Shasta trailer up the mountain, he would have realized that having a ProPride 3P Trailer Sway Control Hitch would have made his travels safer and more enjoyable for everyone.
Trailer Sway, aka Fishtailing: It's never good to let the tail wag the fish.
All good intentions can never account for those unexpected circumstances. The trip starts out on a glorious sunny day only to end with strong crosswinds and hazardous road conditions. Suddenly, the trailer you are towing is out of control. Even the most experienced drivers can end the day frazzled by the outcome. While there are endless reasons why a trailer can sway on the road, the best way to stay in control of your road trip is to start the journey with the best in anti-sway towing technology. The ProPride 3P Trailer Sway Control Hitch will make all those journeys towing an RV trailer safe.
Science is at work when you are having fun?
Amazingly, yes. The seemingly simple act of going out to enjoy nature and bringing along your RV trailer is full of scientific facts. All kinds of words related to physics are ready to ruin your good time. "Static friction" is ready to take down your tires before you reach the "threshold of motion." Your wheels start moving and now there is the threat of "kinetic and rolling friction" that must be overcome through "applied force". Then there is "constant velocity" that happens once the "applied force" reaches "rolling friction." And all you want to do is tow your RV trailer to that perfect spot at the lake. Unless you are a physicist and want to test these theories on your next road trip towing your RV trailer, why not study up on all the definitions needed to become an expert at towing. Once you know what the hazards are, you will be able to choose the correct trailer hitch for your needs.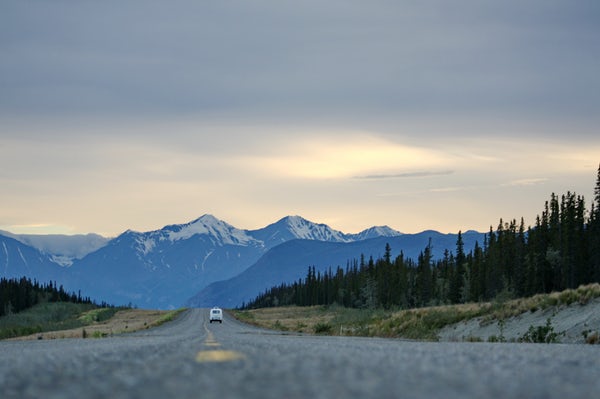 Now it is time to answer the question, "What Kind of Trailer Hitch Do I Need?
As every situation in towing is unique, the best advice is always to seek out the most reliable and knowledgeable source for information before making any decision. Towing an RV trailer is not a decision to make lightly. There are risks and hazards that, quite frankly, could end badly. We all do research before making important decisions, and if your research is done in earnest, the ProPride 3P Trailer Sway Control Hitch should be the obvious choice. If old pappy Joe were here to answer the question, he would say there is nothing better than gathering up the crew and heading for the hills, but it is best to travel safely.
Contact us: ProPride is here to offer excellent customer experiences and take care of all your towing needs!